Banya (Magiwik) Towels
Beach/Banya Towels are 30 x 60, white on one side and the design printed on the other. They are 52% cotton and 48% polyester and are priced at $35.00 which doesn't include shipping and handling. To place an order, please call the NVA office at 907-486-6357 or email sierra@afognak.org.

Qutmek - From the beach 
OUT OF STOCK
The mask featured in this towel was designed to pay respect to our Alutiiq cultural values of stewardship over the land, animals, sky and water. Artist - Hanna Sholl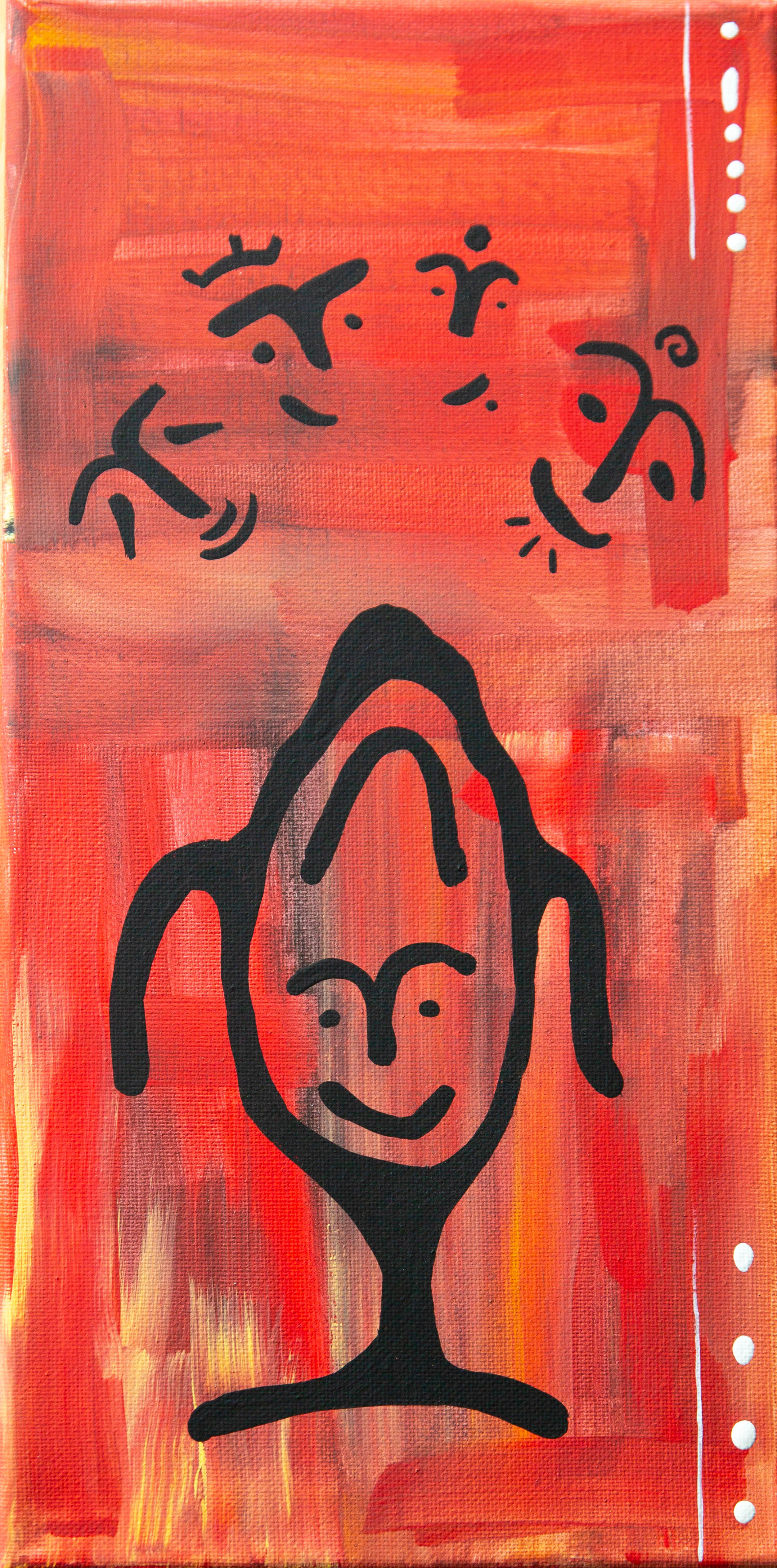 Ilapet - Family
This design depicts petroglyphs and is named the family. Artist - Hanna Sholl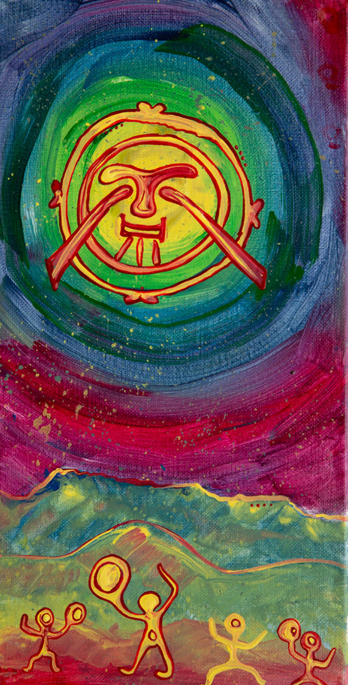 Creator Design
  OUT OF STOCK
 Artist - Hanna Sholl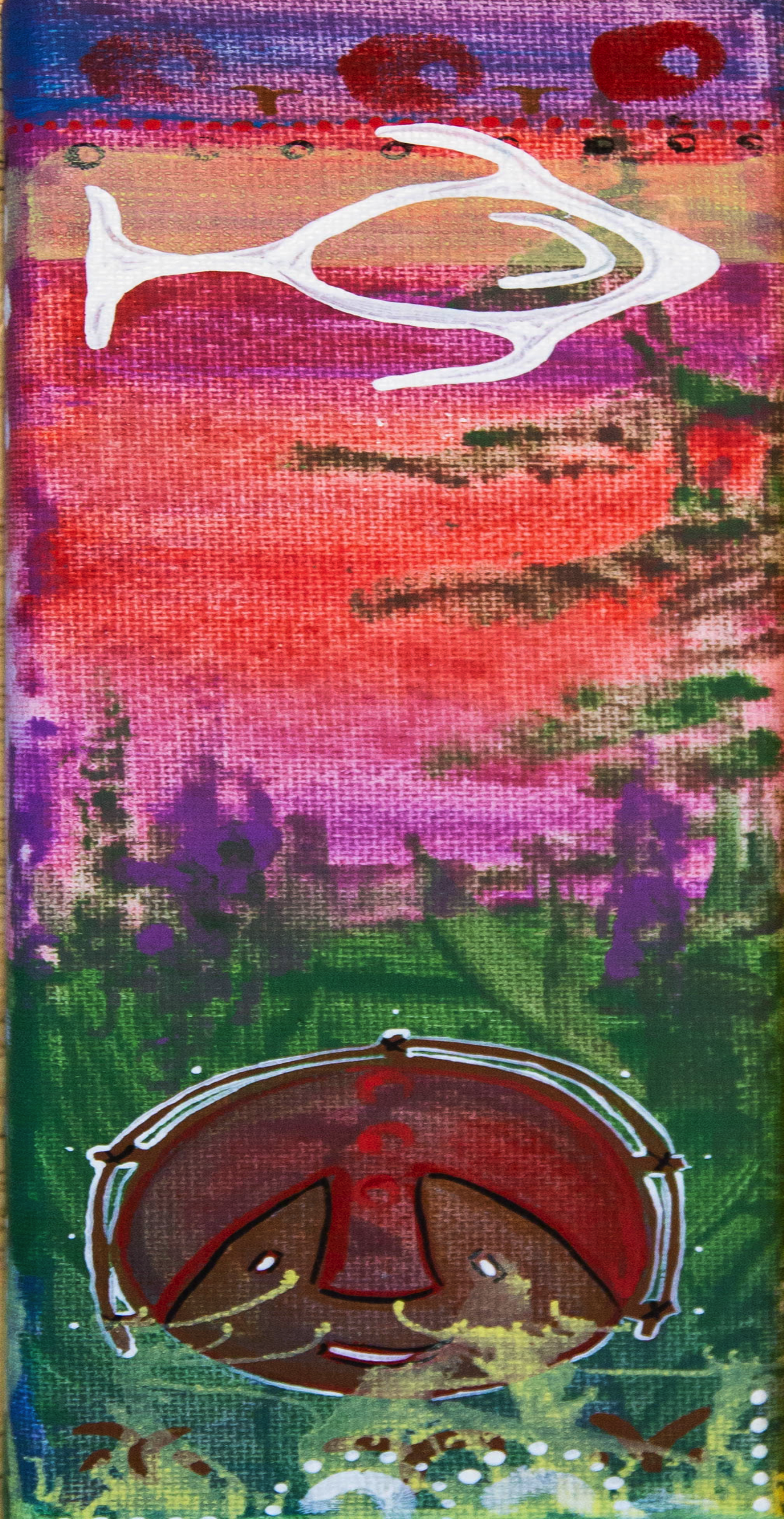 Kiak - Summer
This towel design was inspired by Kodak's beautiful summers where our people spend most of our long days harvesting all of the amazing natural foods our land has to offer. Artist - Hanna Sholl.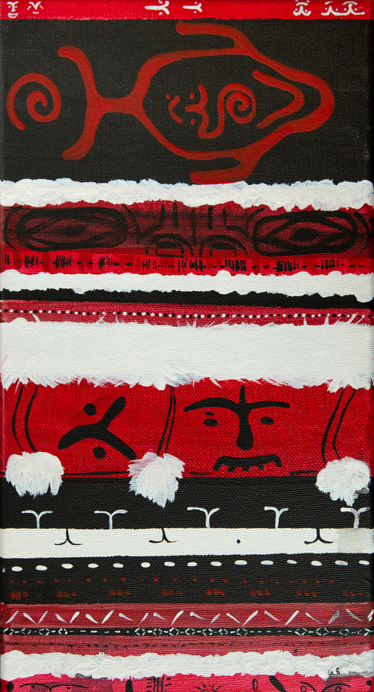 Regalia Design
Artist - Hanna Sholl

Dancing Night Design
OUT OF STOCK
Artist - Hanna Sholl
To embrace, protect, develop, and enhance Alutiiq culture, protect our traditional use areas and encourage unity among the Alutiiq of the Kodiak Archipelago